I hope you're all well and keeping cosy in this slightly chillier weather? Though today in Sheffield was really beautiful (even if I was at work).
I'd just like to remind you of this month's Recipe details as I think there may have been a little confusion.
so it's a

1, 2, 3. Recipe

using 1 image - 2 colours which are purple and green
and three embellishments - now this could be 3 buttons, 3 brads or 3 chippies or a combination of these, this could also be interpreted as using 3 types of embellies e.g. some buttons, some candy and some ribbon.
Hope this makes more sense and I look forward to seeing some more of your fabulous creations! and thanks to those of you who have taken part already.
Ok on with business... I've decided to make a wee box to share with you.
so here's what you'll need
I've used some coordinating card/heavy paper, Eazi-Score Board

, glue gun and my daughters Thomas the tank ruler, to decorate; a digi image, coloured with promarkers, some Craft Candi and a die cut shape with a wee spider to finish.
I cut one piece of card to 15cm x 15cm and the other 16cm to 16cm.
Using the 15cm x 15cm piece first, I used the first score line on the board
and scored the four sides of the card.
I then folded each side and creased with the scoring tool.
next up I cut a slit in the corner to make the corners neat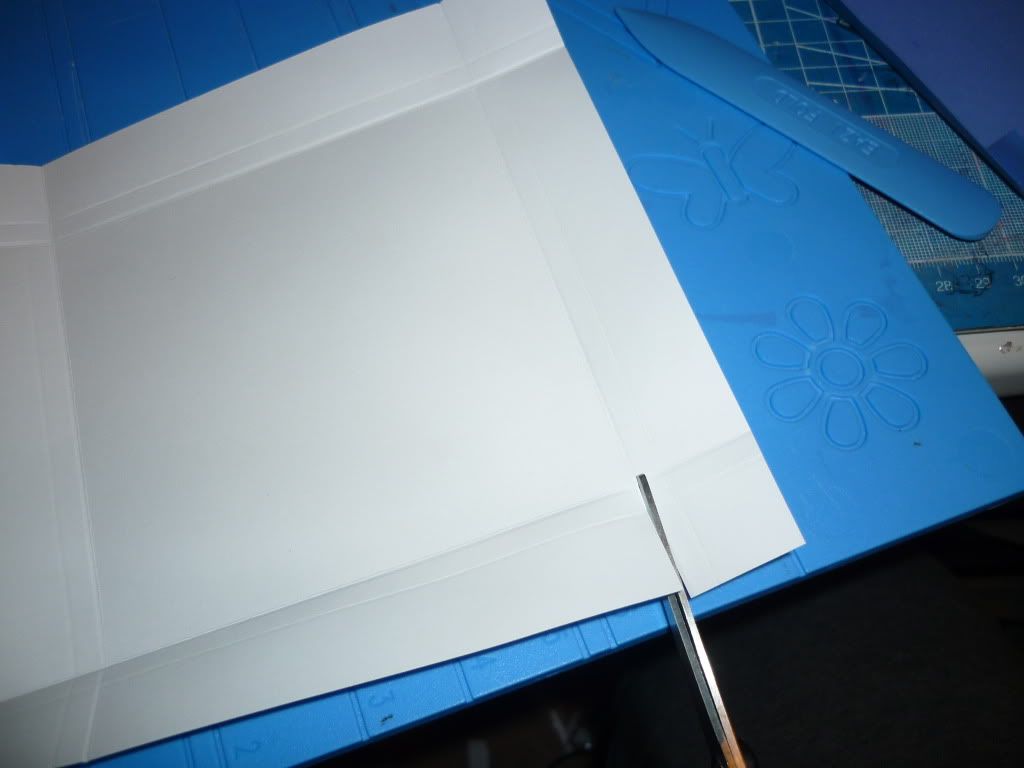 I done the same with the 16cm by 16cm piece except I used the second score line on the board, this will then give you a slightly bigger top.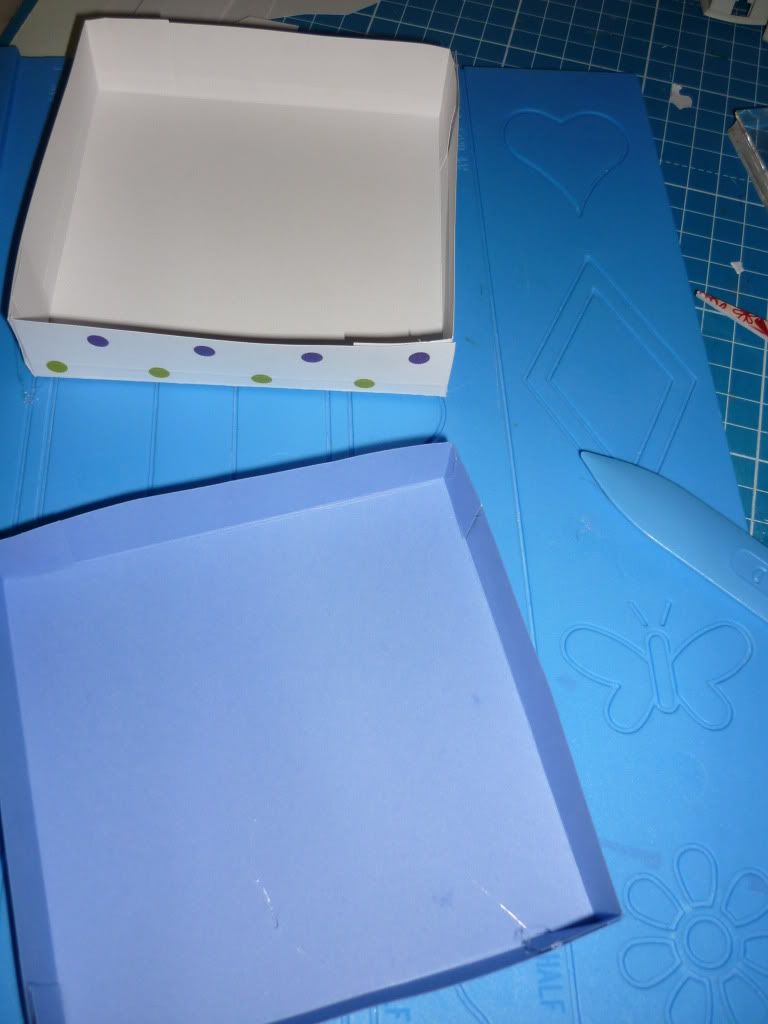 I decorated the lid with some die cut shapes, some candi
I coloured her with Promarkers and a purple glitter pen.