Hi there, it's Jill here, where is time going - middle of June already. Ok so here's is our mid-month tutorial. It's so nice to get your cards organised for the next year, birthdays, anniversaries etc, so why not try making this organiser!
(With thanks to Splitcoast Stampers for the idea)
Make this Card Organiser to keep track of birthdays and to store pre-made cards.
Supply List


Binding system (I used a Bind it all with three quarter inch wires), or you could use book rings - I would suggest three one inch/one and a quarter inch should work well in the pocket part and two of the same size in the top part.



6 sheets of double-sided 12"x12" cardstock



2 pieces of 6"x7 3/4" thin cardboard or matt board



Paper cutter with scoring blade



Bone folder



Monthly calendar here



Additional paper/cardstock and embellishments for the outer covers as desired.
Step 1
Take a piece of your 12x12" double sided cardstock and score it at 4 1/4". Repeat with all the other 12"x12" cardstock pieces.
Step 2
Now turn your 12"x12" cardstock by one quarter and score at 6". Repeat with all the other 12"x12" pieces.
Step 3
Turn up the lower part of the 12"x12" pieces and crease well using the bone folder. Fold the cardstock in half, once again making a sharp crease with the bone folder. You have now formed two pages with pockets.
Step 4
My next step was to cover the matt board with paper.
Step 5
You are now ready to bind the organiser.
Initially I made the holes with the Bind it all in the matt board covers and then the pages. I lined it all up and inserted the binding wire. If you are using book rings ensure that you have sufficient to hold the organiser together so that cards will not slip through the side edge of the pocket. After I had bound the Organiser I then decorated the front cover with Ellephantastic's Rosaline Rabbit image and a punch to create the lacy border.
Step 6
The final step is to add the monthly calendar pages - the link for you to print these is in the Supply List.
Hope you enjoy making your organiser!
Here's some more inspiration from the wonderful Elle team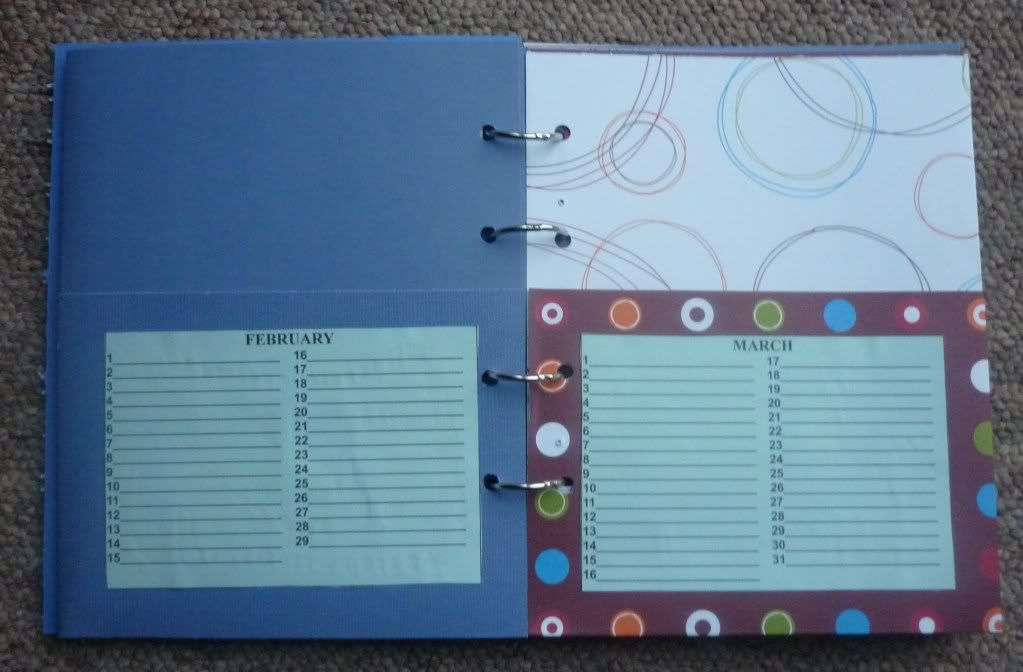 Joanne - our newest member of the DT, welcome Joanne!