Good morning all you Ellephantastic fans! Tamara here and its my turn to host the Mid Month inspiration and Tutorial. I decided to go with a corner bookmark for my tutorial as I find them quick and easy to make and they make a gorgeous gift for anyone...
**FOR APRIL'S CHALLENGE CLICK
HERE
**
Tutorial for a Corner Bookmark
Craft Supplies you will need
Score board and score tool (I used the Houghie board)
Large Scalloed edge punch (mine is 3")
Edge punch or border die (I used Martha Stewart doily punch)
Pencil
Paper trimmer
Double sided tape and glue
Step 1
Card stock and Measurements
Card stock cut to 4" x 4" square (if you prefer you could make the square bigger or smaller)
2x Squares cut to

2 ¾" x 2 ¾"

(cut one out of card stock and the other from your chosen design paper).
If you make your square bigger or smaller you will need to adjust your smaller square. To do this just measure your diagonal score mark this will give you the size of your smaller square.
Step 2
Mark three sides of your 4" square at 2 inches.
Step 3
Score your lines from mark to mark.
Step 4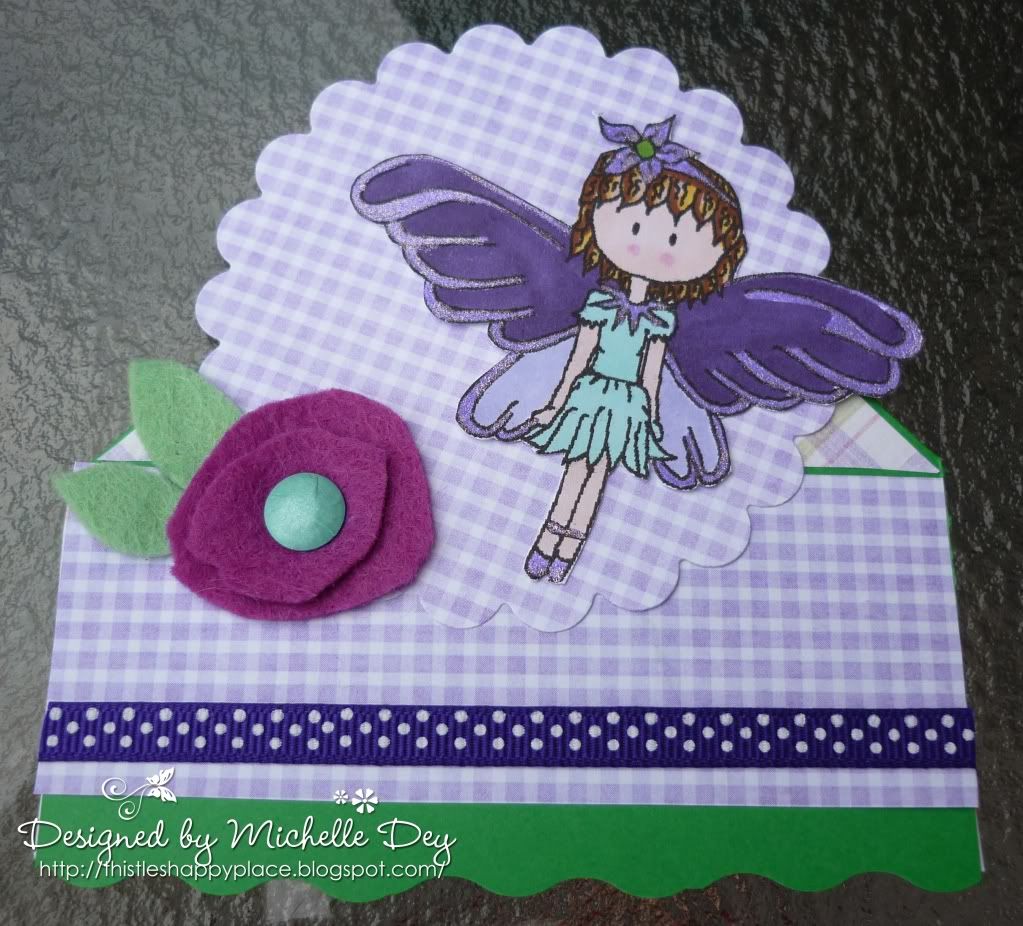 Don't forget there is still time to enter into our current challenge "Anything but Square"
Click
HERE
for the current challenge..
Hope you enjoyed this tutorial and have fun making it!